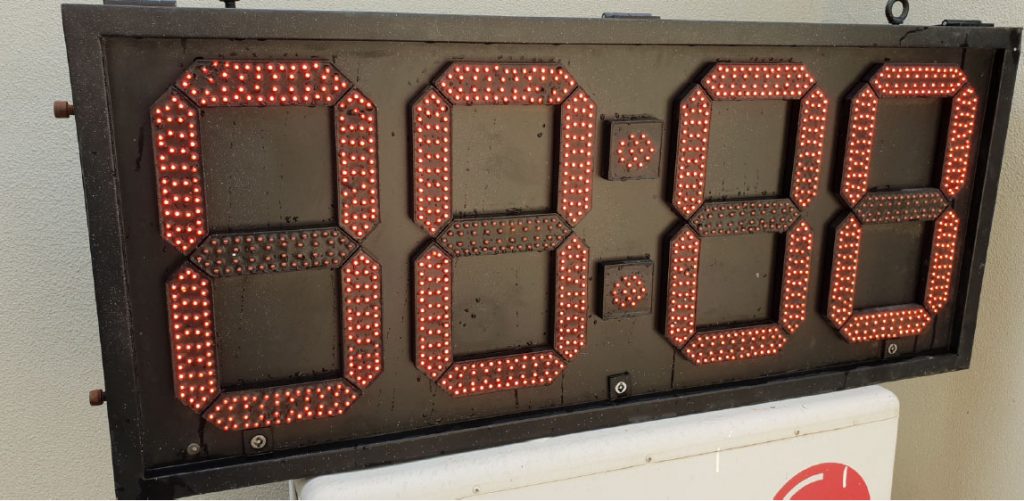 One only!
Ex rental outdoor stopwatch clock for sale. Red LED high 400 mm with a viewing distance of 200 metres. Case size 53 x 123 x 13 cm. weight abound 35 kg. IR hand controller , start, hold, stop & reset. Count up only. Outdoor clock with case ratting IP 65. the clock was dropped and the case was damaged. This has not affected the IP rating
3 months warranty see warranty conditions.
Price for clock Payment by EFT price $ 980.00 + GST & freight
We will not accept returns because you change your mind
To buy this clock, #110013, fill in the form on our purchase product page.