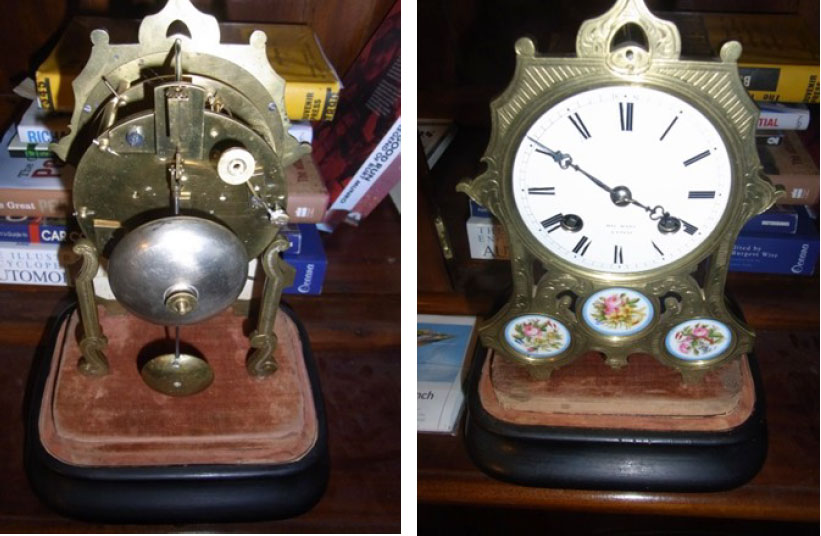 One only!
French clock made by H RY A Paris. Time strike movement. Enamel dial with 3 enamel painted flowers below. Engraved brass surround and pendulum. The movement has been fully service with a 12 month warranty. The clock site on a wooden base with an oval glass dome. Damage to the back side of the dome.
12 months warranty see warranty conditions.
Price for clock Payment by EFT price $ 550.00 + freight
We will not accept returns because you change your mind
To buy this clock, #110014, fill in the form on our purchase product page.