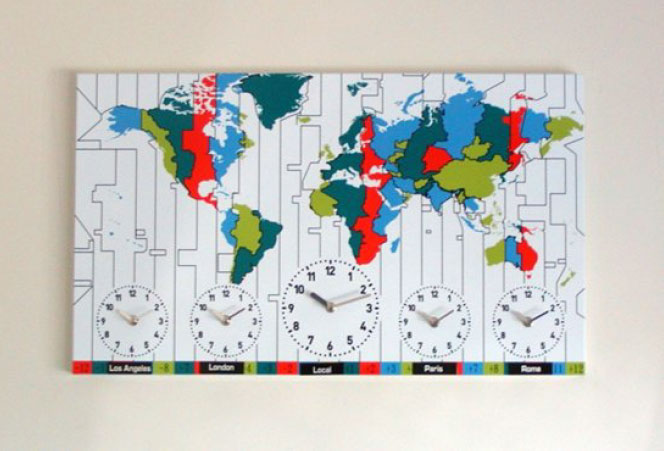 Time zone clock, AA battery movement. Ideal for children's bedrooms or schools. 8 Magnet names: Tokyo, Paris, Sydney, Shanghai, London, New York, Los Angeles & Local. Only a few left.
These clocks are end off line stock
See warranty conditions.
Price for clock Payment by EFT price $ 35.00 + postage
We will not accept returns because you change your mind
To buy this clock, #110016, fill in the form on our purchase product page.