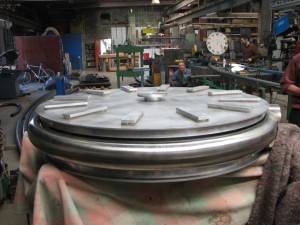 ClockMasters Australia designs and manufactures clocks and clock systems to suit individual needs.
We offer a design service from the concept stage through to manufacture, installation and servicing of the clock.
We will explain all the options available to assist you in deciding what is right for you.
We manufacture and construct clocks of all sizes, including public clocks, suitable for modern shopping centres right through to antique clocks for heritage listed buildings.
Other services available include System clocks to ensure all clocks are synchronised within the business.
This helps to ensure consistency in monitoring employee start and finish times, and can be linked to a time card system if desired.
ClockMasters Australia also produces Hospital clock systems and clocks for time recording and sports applications, as well as digital signage for point of sale retail applications.
Installation is meticulously planned to cover all aspects of OH&S with least inconvenience to the client.
ClockMasters, when working in high security area like airports, work in closely with the management to ensure that there is as little inconvenience as possible caused and all security aspects are met.
Outdoor installation ClockMasters make sure that all the public are safe and signage is clearly displayed.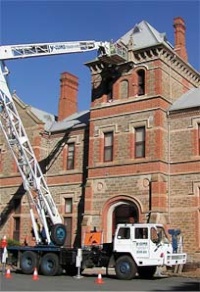 Roseworthy College
Work being completed on the Roseworthy College clock. The main building at the University of Adelaide's historic Roseworthy Campus finally has a clock.
120 years after the Roseworthy building was completed, a clock has been installed in the building as originally planned in 1883.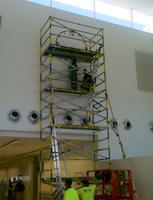 Adelaide Airport:
Adelaide Airport having a new clock installed by ClockMasters.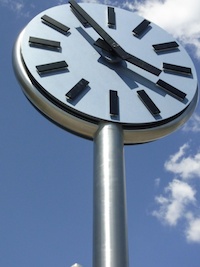 Cobram,Victoria town clock:
Country Victoria, the main street is now proudly displaying a large clock manufactured by ClockMasters.