Time is money. With our ECO models, you get a lot of time for very little money. ECO secondary clocks are elegant and fit in with any surrounding. They can be quickly put into operation as independent battery-operated quartz clocks or slave master controlled wall clocks.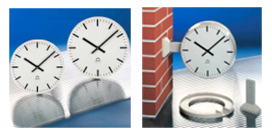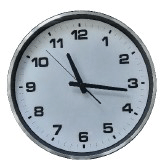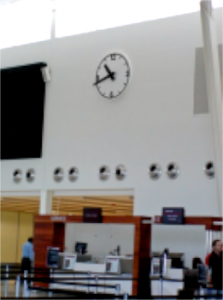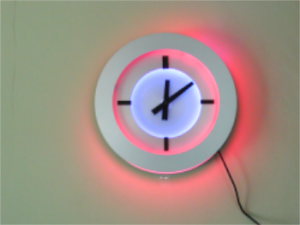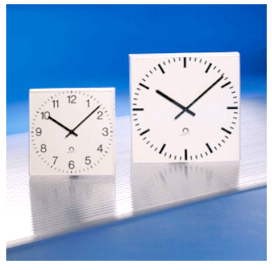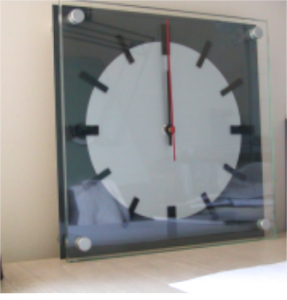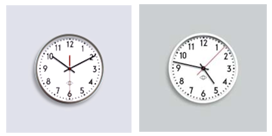 ECO clocks can also be used in self-setting MOBALine clock installation. If you simply want to install a conventional one minute pulse time system at low cost, there's no problem.
ECO secondary clocks can be installed in various ways and are built to high professional standards, so for your next effective time piece we can supply the ECO clocks as a AA quartz movement.
These indoors clocks come as single-sided or double-sided clocks and there are wall and ceiling kits available as an option double-sided clock, dial diameters are 30 and 40 cm and the case and dial in high quality ABS plastic, white, fitted with clear acrylic protective cover, dial printing in black.Dial come in 1-12 or minute markers.
Swiss made Eco Clocks – Eco Slave Clock PDF Info Sheet
Australian made quartz battery clocks – Standard Clocks PDF Info Sheet
Indoor clock with quarts AA battery movements.
Aluminium cases with chose of matt anodised or satin white.
30 cm diameter metal printed dials.
Dials in 1-12 or minute markers.
MODERNA
Our square Moderna series of quartz battery and secondary clocks is well named. The clocks are characterised by their modern design with an attractively styled transparent cover enclosing the case. The case itself is of metal and correspondingly robust. The choice of movements ranges from conventional minute pulse to self-setting MOBALine movements.
These indoor clocks come as single-sided or double-sided clocks. Wall and ceiling kit for double-sided clocks are available at an additional cost. Dial diameters are 30 and 40 cm.
Wifi Clocks
The analog Wi-Fi clock is a Clock System for flexible installations in a fully automatic battery operated analog clock.
It can synchronize with internet server or private NTP server.
Features
Time is automatically set by Simple Network Time Protocol (SNTP)- NO MASTER CLOCK, SERIAL CONNECTION OR CABLING REQUIRED
Supports Wi-Fi– NO NEED OF NETWORK CABLING
Supports any time zone.
Automatic Daylight Saving Time
Provides NTP server configuration.
If connection to NTP server is lost the clocks will continue to run on the built-in time base. When the connection is restored it will synchronize automatically.
ClockMasters can make to order wall clocks to fit the design of your project.