ClockMasters manufacture and install public clocks with sizes ranging from 1 metre to 10 metres in diameter.
ClockMasters will design your clock to fit in with the environment making the clock be statement or include advertising.
Clocks are a good meeting place, attract attention, and give a statement to how you want to be perceived.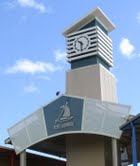 Port Denarau
Fiji has a clock at Port Denarau retail and commercial centre. The clock is in the heart of Denarau where people can meet to see the centres stores and be entertained by performers.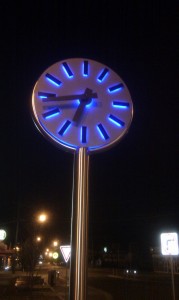 Cobram Country Clock
This large clock was designed for Cobram in Victoria.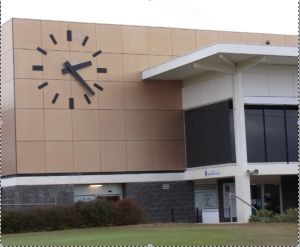 Gungahlin Golf Club
This clock has a dial of 3.2 metres in diameter so it can be seen from the first tee. The dial has minute markers which stand off from the wall with large aluminium hands. The clock is self-automated for day light saving.