A public clock in a town centre or garden adds beauty to the area. ClockMasters Australia will work closely with your architect or designer to achieve great results. We can design, manufacture and install a variety of clocks, which enhance the surrounding architecture.
Town and facade clock movements are manufactured to a high standard using the latest technology and quality materials.
Town clock movements offer the following features:
Stainless steel hour and minute shaft
The movements are maintenance free with self-lubricating bearings
Long life
Automatic daylight saving and automatic setting to time
Low running cost
These systems can offer the following options: automatic daylight saving and automatic setting to time after power blackout.
Master clock systems operating off 240v power
The option of GPS time setting is available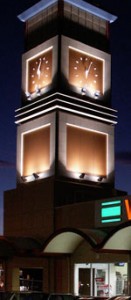 Mitcham Shopping Centre
This 4 side tower clock has 4.5 metre dials. The movements are GPS time set. The hands and minute markers were hand made in a diamond 3D shape. The dial is made with copper plate.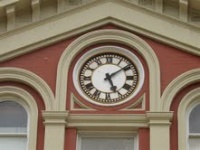 Perth Railway Station
Clockmaster Australia are proud to do the upgrade to the clock system throughout WA railway system. The upgrade include analogue on the plaforms and façade clock on the main railway staion. The system is controlled for the main Perth Staion via Ethernet connection.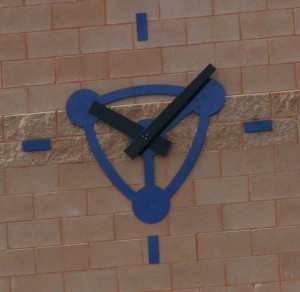 Trinity College
The clock was designed with there school logo as part of the dial. The clock is 1.5 metres diameter and faces towards the ovals so students can see the time and be utilised on sports days.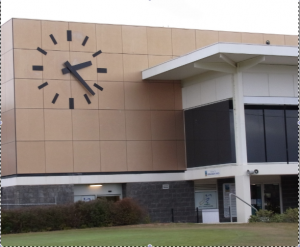 Gungahlin Golf Club
This clock has a dial of 3.2 metres in diameter so it can be seen from the first tee. The dial has minute markers which stand off from the wall with large aluminium hands. The clock is self-automated for day light saving.